Isatidis Radix (板蓝根) is the dried root of ว่า Isatis indigotica Fort., family Cruciferae.

Other name
Banlangen (Chinese name), Isatis Root, Isatidis Radix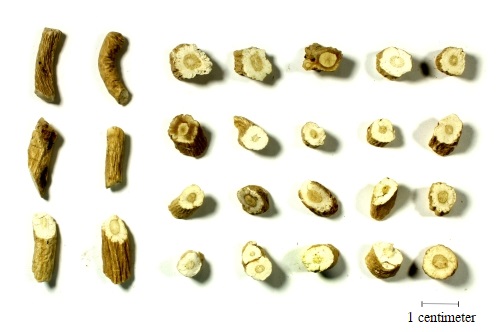 Traditional Chinese Medicine action
Bitter; cold. Enter lung, stomach, heart and liver channels. Clear heat and remove toxin, cool the blood and soothe the throat.


Usage and dosage 10-30 g, decoction for oral use.
* Contraindication and precaution *
-



Copy right of Huachiew Traditional Chinese Medicine Clinic.
For public knowledge.
Commercially copy without permission is prohibited.