Paridis Rhizoma (重楼) is the dried rhizome of Paris polyphylla Smith var. yunnanensis (Franch.) Hand.-Mazz. or P. polyphylla Smith var. chinensis (Franch.) Hara, family Liliaceae.

Other name
Chonglou (Chinese name), Paris Root
Macroscopic character

Nodular and flattened cylindrical, slightly curved. External yellowish-brown or greyish-brown and white where the outer bark fallen off; having densely lamellar and prominent annular striations. On one side showing distinct nodes with elliptic sunken scars of stems; on the other side showing sparsely rare fibrous roots or warty scars of fibrous roots. Scale leaves and remains of stems occurring at the apex. Texture hard, fracture smooth, white to pale brown, starchy or horny. Odor, slight; taste, slightly bitter and numb.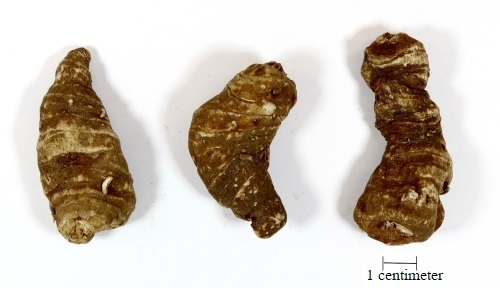 Important cultivation area
Guangxi, Yunnan and Guangdong provinces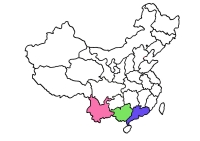 Processing method
Eliminate foreign matters, wash clean, soften thoroughly, cut into thin slices, and dry in the sun.
Traditional Chinese Medicine action
Bitter; slightly cold; slightly toxic. Enter liver channel. Clear heat and remove toxin, relieve swelling and pain, cool the liver to settle convulsion.

Thai Traditional Medicine action
-
Usage and dosage
3-9 g, decoction for oral use. Ground into powder in appropriate amount for external use.


* Contraindication and precaution *
-



Copy right of Huachiew Traditional Chinese Medicine Clinic.
For public knowledge.
Commercially copy without permission is prohibited.