Coicis Semen (薏苡仁) is the dried ripe kernel of Coix lacryma-jobi L. var. mayuen (Romen.) Stapf, family Poaceae (Graminae)

Other name
Lukdueai (Thai name), Yi-Yi-Ren (Chinese name), Coix seed

Macroscopic character
Wide oval or long cylindrical, external milky white, smooth, yellowish-brown seed coat may be found. One side, round, another side, wide, containing sunken scar and one slightly brown hilum. Dorsal side, round convex, ventral side containing one long and deep groove. Texture, hard, transverse, white. Odor, slightly aromatic; taste, slightly sweet.

Important cultivation area

Fujian, Hubei, Liaoning and Zhejiang provinces.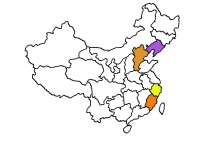 Processing method
1. Yiyiren: Eliminate foreign matters.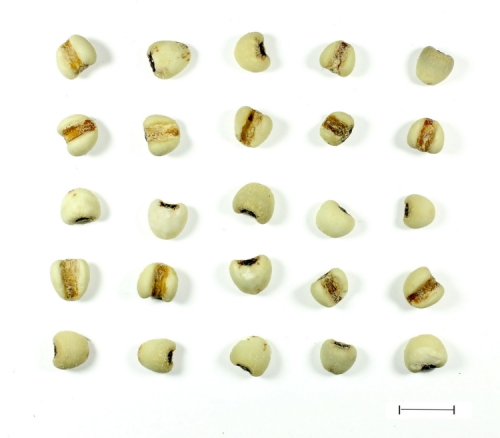 2. Fuchaoyiyiren: Stir-bake wheat bran until smoke occurred (use 15 kg wheat bran for Yiyiren 100 kg) add Yiyiren and quickly stirred until color turn slightly yellow and inflated. Take out, sift out the wheat bran.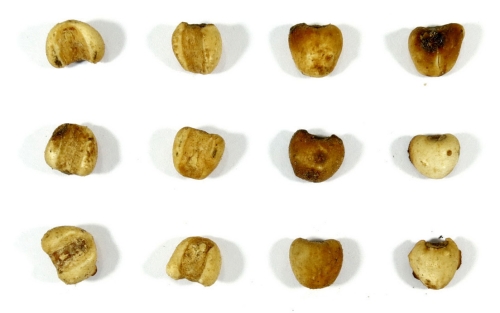 3. Chaoyiyiren: Stir-bake Yiyiren on the middle fire until color turn yellow and inflated.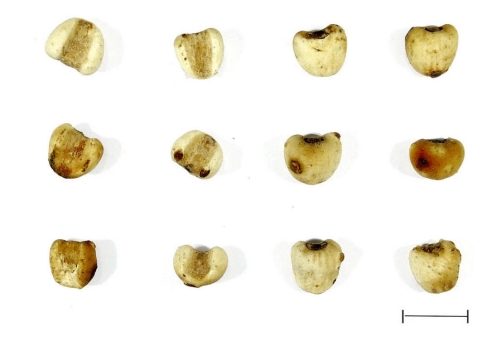 Traditional Chinese Medicine action
Sweet, neutral; cold. Enter spleen, stomach, lung channels.
1. Yiyiren: Diuretic, dry dampness, fortify spleen to antidiarrheal, relieve pain, expel pus, toxic and dissipate nodule.
2. Fuchaoyiyiren and Chaoyiyiren: Milder effect. Nourishing spleen and anti-diarrhea.


Thai Traditional Medicine action
Oily, cold. Used for bronchitis, pneumonia, promote urination, resolve pulmonary edema. Alcoholic macerate used for joint inflammation. Seed kernel used as nutritive supplement for patient in convalescent period.


Usage and dosage 9-30 g, decoction for oral use.


* Contraindication and precaution *
-


Copy right of Huachiew Traditional Chinese Medicine Clinic.
For public knowledge.
Commercially copy without permission is prohibited.