TCM. Dr. Worapong Chaisingharn (Chen Zhu Sheng)
Medical license number 468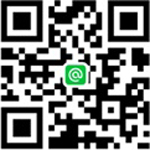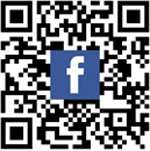 Qualification

All kinds of benign and malignant tumors, Postoperative maintenance, Improvement of side effects of radiotherapy and chemotherapy, Respiratory diseases, Anemia, Thrombocytopenia, Various kinds of pain, Headache, Chronic fatigue syndrome, and General internal diseases.

Education

Master's Degree of Internal TCM of Oncology
Chengdu University of Traditional Chinese Medicine

Language Spoken
Chinese, Thai and English language.
BANGKOK BRANCH
| | |
| --- | --- |
| Room No. | 309 |
| Work Day | Tuesday Wednesday Thursday Friday Saturday and Sunday |
| Time | 8:00 am. to 4:00 pm. |
| Day off | Monday |
Research / Publications / Scholarship / Training
1.Study on effect of Zhongjing's prevent vomiting formula intervention in chemotherapy-induced nausea and vomiting.
2. Chinese Government Outstanding International Student Scholarship.
3. The Editorial Committee of the "TCM tumor treatment and prescription" (the only foreigner).
4. Discuss Treatment theory of Kidney Brain and Gastric with Chemotherapy - induced Vomiting ; World Chinese Medicine.
5. Discuss treatment of gastric carcinoma spleen and stomach deficiency cold type with Lizhong pill combined with Hyperthermia ; Nei Mongol Journal of TCM
6. Discuss Oncology of traditional Chinese Medicine in Pathogens and Vital Change and clinical syndrome eliminating and Tonifying ; Yunnan Journal of Traditional Chinese Medicine and Materia Medica.
7. Treatment of chemotherapy-induced nausea and vomiting by kidney are where the development of phlegm start theory ; Yunnan Journal of Traditional Chinese Medicine and Materia Medica.
8. Publishing papers and speeches at the 12th ASEAN Academic Conference of Traditional Chinese Medicine on the "Discussion on the relationship between spleen of Traditional Chinese Medicine and pancreas of Western medicine"