Pogostemonis Herba (广藿香) is the dried aerial part of Pogostemon cablin (Blanco) Benth., family Lamiaceae (Labiatae).

Other name
Cablin Patchouli Herb, Guanghuoxiang(Chinese name)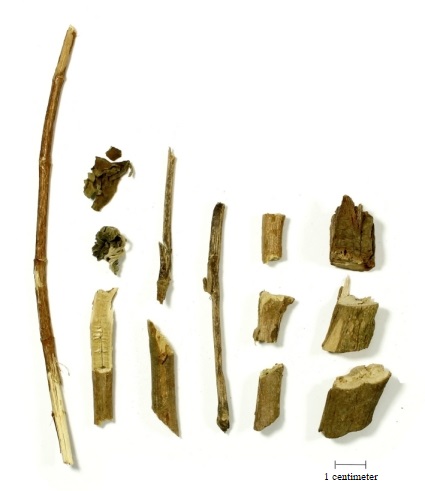 Traditional Chinese Medicine action
Pungent, slightly warm. Enter spleen, stomach and lung channels. Resolve dampness turbidity with aromatic flavor, harmonize zhongjiao and anti-vomiting, release the exterior and summer heat.

Thai Traditional Medicine action
Bai-Phim-Sen (dried leaf of P. cablin) : Aromatic, cool. Resolve heat-toxin, relief fever, anti-vertigo, nourish heart.

Usage and dosage 3-10 g. decoction for oral use.

* Contraindication and precaution *
-




Copy right of Huachiew Traditional Chinese Medicine Clinic.
For public knowledge.
Commercially copy without permission is prohibited.