Cordyceps (冬虫夏草) is a dried composite consisting of the stroma of the fungus, Cordyceps sinensis (Berk.) Sacc., family Hypocreaceae,parasitized on the larva of some species of insects (family Hepialidae), and the dead caterpillar.

Other name
Nao-Non-Ron-Ya, Tang-Chao (Thai name), Dongchongxiacao (Chinese name), Chinese Caterpillar Fungus
Macroscopic character
A dead caterpillar jointed with a stroma growing in the head of the larva. The caterpillar resembling a silkworm, external deep yellow toyellowish-brown, with 20-30 annulations, head reddish-brown, feet 8 pairs, the 4 pairs in the middle relatively obvious; texture fragile, easily broken, fracture slightly even, pale yellowish-white. Stromata slenderly cylindrical, external dark brown to brown, with fine longitudinal wrinkles, upper part slightly swollen. Texture flexible, fracture whitish. Odor, fleshy; taste, slightly bitter.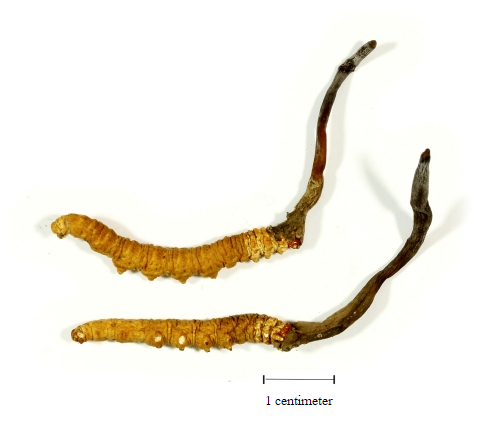 Important cultivation area
Sichuan, Qinghai and Tibet Autonomous Region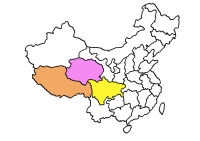 Processing method
The drug is collected in early summer while the stromata have come up out of the ground but the spores have not ejected, partially dried in the sun, removed from the attached fibrous matter and other foreign matters, and dried in the sun or at a low temperature.

Traditional Chinese Medicine action
Sweet; neutral. Enter lung and kidney channels. Tonify the kidney, replenish lung, stanch bleeding and resolve phlegm.

Usage and dosage
3-9 g, decoction for oral use.


* Contraindication and precaution *
-



Copy right of Huachiew Traditional Chinese Medicine Clinic.
For public knowledge.
Commercially copy without permission is prohibited.