Angelicae Dehuricae Radix (白芷) is the dried root of Angelica dahurica (Fisch. ex Hoffm.) Benth. et Hook. f. or A. dahurica (Fisch. ex Hoffm.) Benth. et Hook. f. var. formosana (Boiss.) Shah et Yuan, family Apiaceae (Umbelliferae)

Other name
Kot-Sor (Thai name), Baizhi (Chinese name), Dahurian Angelica Root
Macroscopic character
Long-conical, with longitudinal wrinkles and lenticel-like transverse protruding, some arranged in 4 longitudinal rows. Apex with dented stem scars. Bark, scattered with many brown oil dots. Odor, aromatic; taste, pungent and slightly bitter.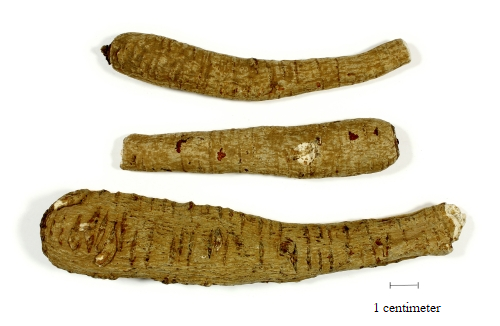 Important cultivation area
Zhejiang, Sichuan provinces and Chongqing municipality.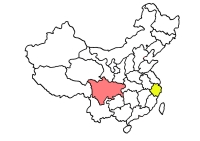 Processing method
Eliminate foreign matters. Sort the root according to size, wash clean, cover to soften, cut into thick slices, and dry.

Traditional Chinese Medicine action
Pungent; warm. Enter stomach, large intestine and lung channels. Relieve symptoms due to contacting external cold wind, headache especially forehead area, stuffy nose, leucorrhoea, inflammation and expel dampness and pus.
Thai Traditional Medicine action
Aromatic, bitter and oily taste. Used for fever, wheeze, cough, and nourishing heart.

Usage and dosage
3-10 g, decoction for oral use.


* Contraindication and precaution *
-



Copy right of Huachiew Traditional Chinese Medicine Clinic.
For public knowledge.
Commercially copy without permission is prohibited.